Curved Glass & Bent Annealed Glass
For get Curved Glass. Flat glass is heated until soft, carefully formed to the desired shape, and then annealed by controlled cooling to minimize trapped energy within the glass. The bent annealed glass offers un-enhanced strength and the stability of minimized internal stresses, but if broken, breaks in a traditional large fracture pattern. Glass color includes: clear, ultra clear (low-iron), grays, greens, and blues. The surface may have a anti-reflective, low-e, coating.
We offer bent annealed Curved glass in 3/32" (2.4mm) to 1"(25.4mm) thickness. Options include shape cuts, sandblasting, silkscreen ceramic frit, holes, notches, cutouts, and edge finishes such as clean cut, seamed (sanded), arris flat polished, flat ground, pencil polished, bevel polished, or angle mitred.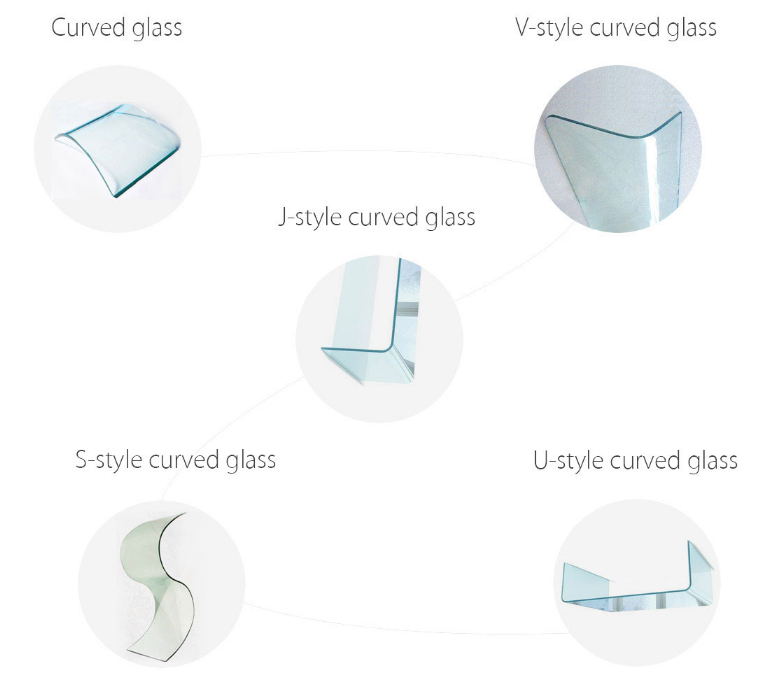 Tempered Bent Glass

Tempered bent glass or curved glass is glass with curved surfaces. The surface may be either convex (bulging outward) or concave (bulging inward). Most curved glass have surfaces that are shaped like part of a sphere, other than that, are mostly used in interior designs.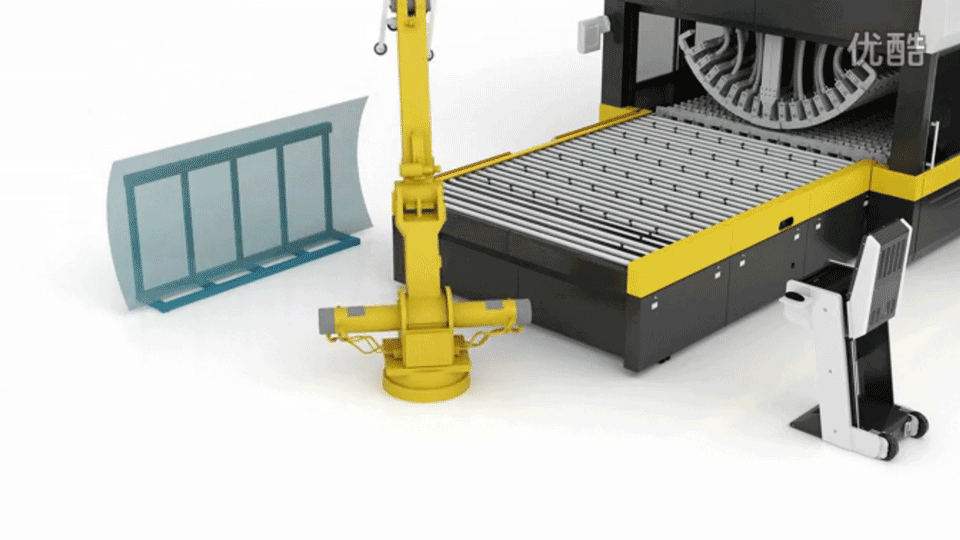 APPLICATIONS
• Picture framing
• Architectural interiors
• Facades
• Shop fronts
• Museums
• Panoramic restaurants
• Showrooms
• Luxury commercial decoration
• Stadiums/arenas
• Historical preservation
• Waiting rooms
• Display windows
• Design elements
• Partition walls
• Artwork
• Cash dispensers
• Petrol stations
• Display cases
• Balustrades
• Store fixtures
• Lobbies
• Foyers
• TV and recording studios
• Observation rooms
• Display units
• Internal partitions
• Interpreter / sound booths
• Zoos and aquariums
• Terrariums and vivariums
• Airports
• Control towers
• Bulletproof windows